[no_toc]
The Golden Circle is a 300 kilometre loop drive that takes in some of Iceland's most amazing natural wonders. Its close proximity to Reykjavik means it is a popular tourist attraction that can be enjoyed as a full day tour, either independently or on a tour. If you only have a few days stopover in Iceland like we did, then the Golden Circle is a great introduction to Iceland's volcanic landscapes. The loop has three primary stops – Þingvellir  (Thingvellir) National Park, Gullfoss and Haukadalur geothermal area.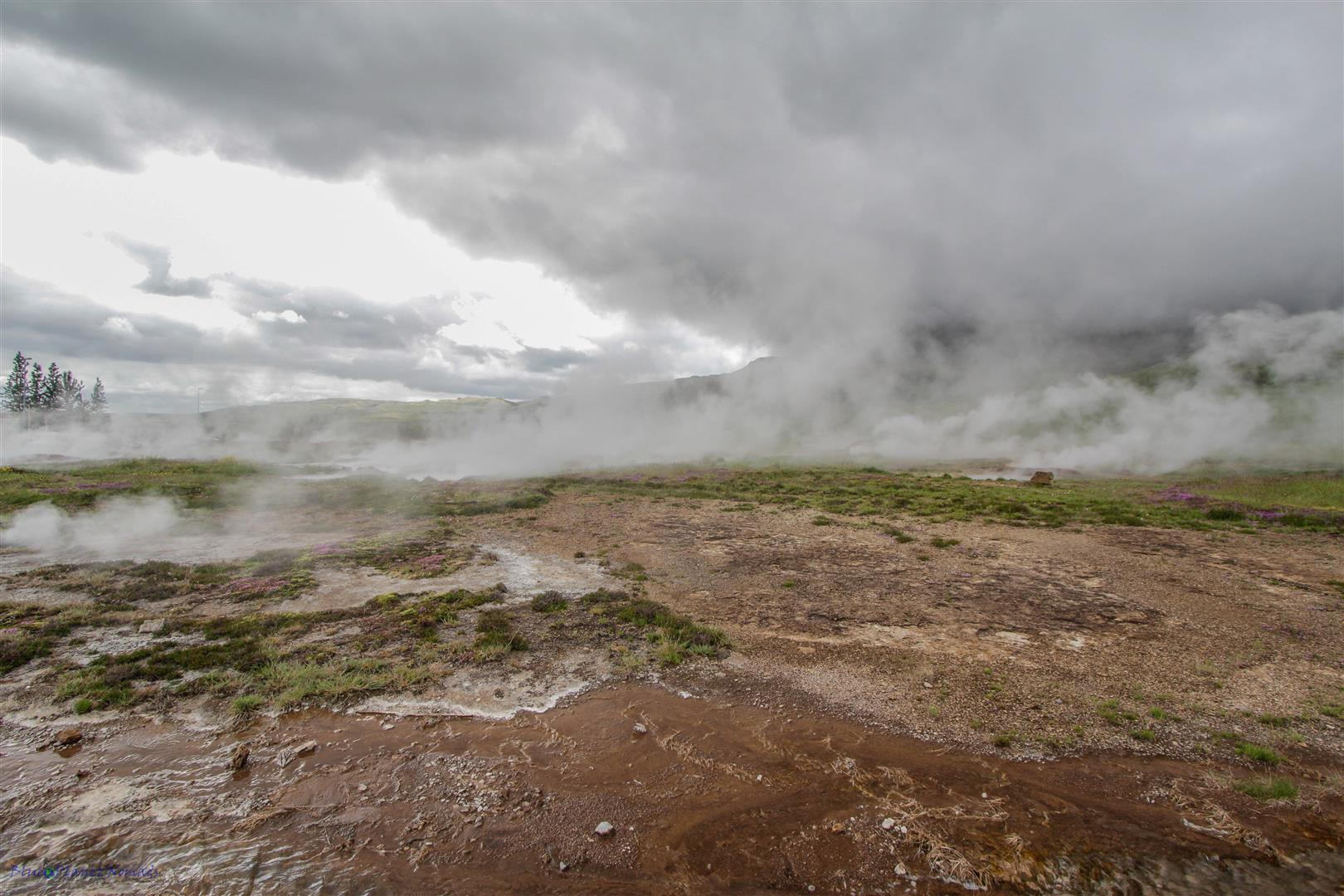 The Golden Circle can be done as a tour but we had a few days in Iceland so chose to hire a car to give us that freedom and flexibility. Car hire is by no means cheap in Iceland; after spending a couple of days researching I found Route1 to offer reasonably priced and reliable cars. We had a Toyota Yaris for US$72 per day with a 10% special offer discount and $15 drop off fee to our accommodation, we were up for total of $209 for 3 days hire. As we were lucky to save money by staying with friends, what we didn't spend on accommodation we could spend on transportation.
The beauty of Iceland is that driving is relatively stress free, the population is small so traffic jams are virtually unheard of! An occurrence I can only dream of in our city back home! Reykjavik is a small city so it's not long before you have left behind the suburbs and are casting your eyes over the vastness of grass covered lava fields.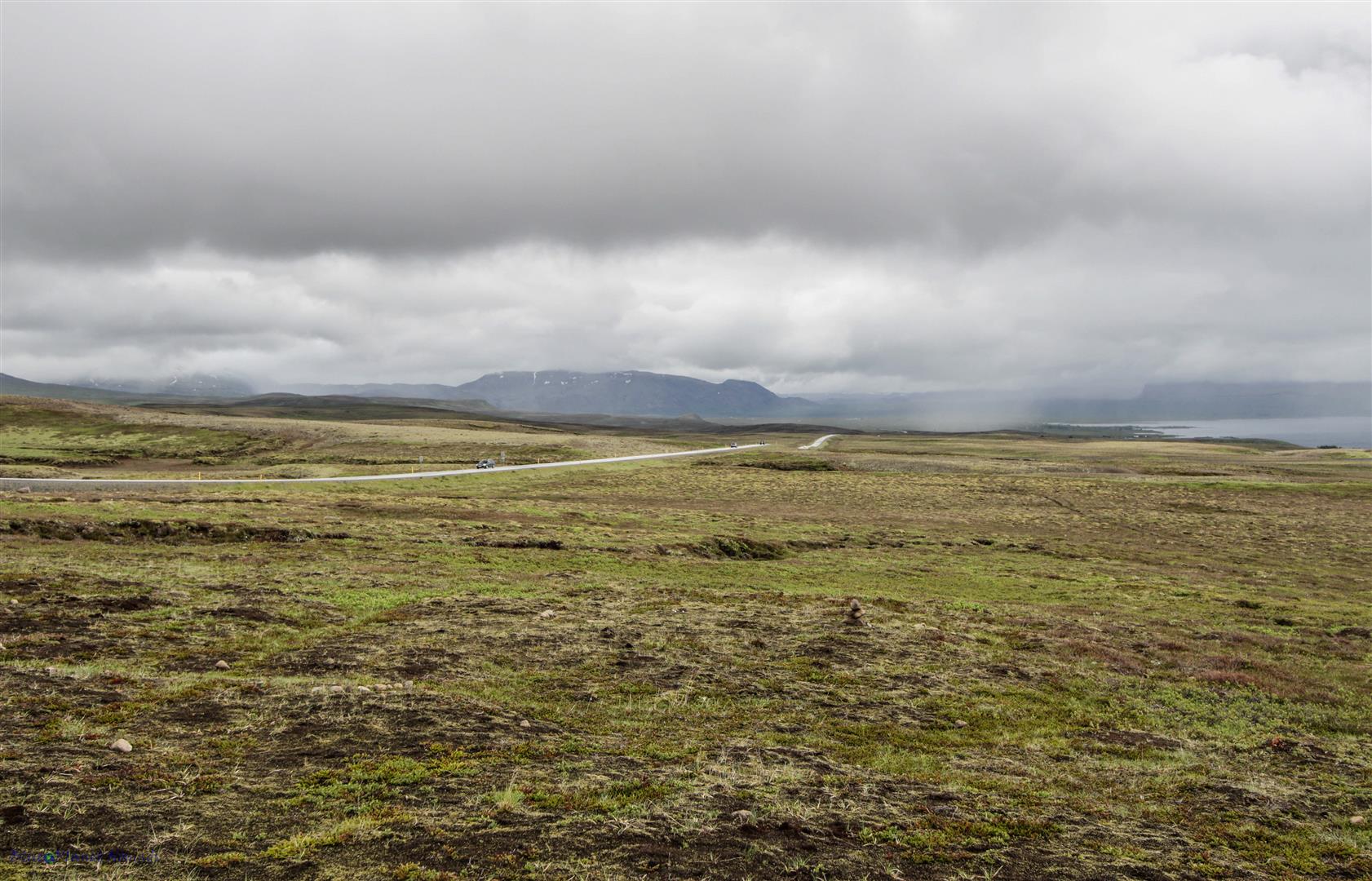 Our first stop was the UNESCO World Heritage Þingvellir  (Thingvellir) National Park, a site of a rift valley that marks the crest of the Mid-Atlantic Ridge, a major rift which has produced dramatic fissures and cliffs demonstrating inter-continental drifting and also home to the largest natural lake in Iceland. It was declared a UNESCO site because the first parliament (Althing) was established here in 930 AD and remained until 1798.
We stopped first near the lake to take some photos. Even though it was the Icelandic summer, the top temperature was only 10 degrees and the sun didn't show its face for much of the day!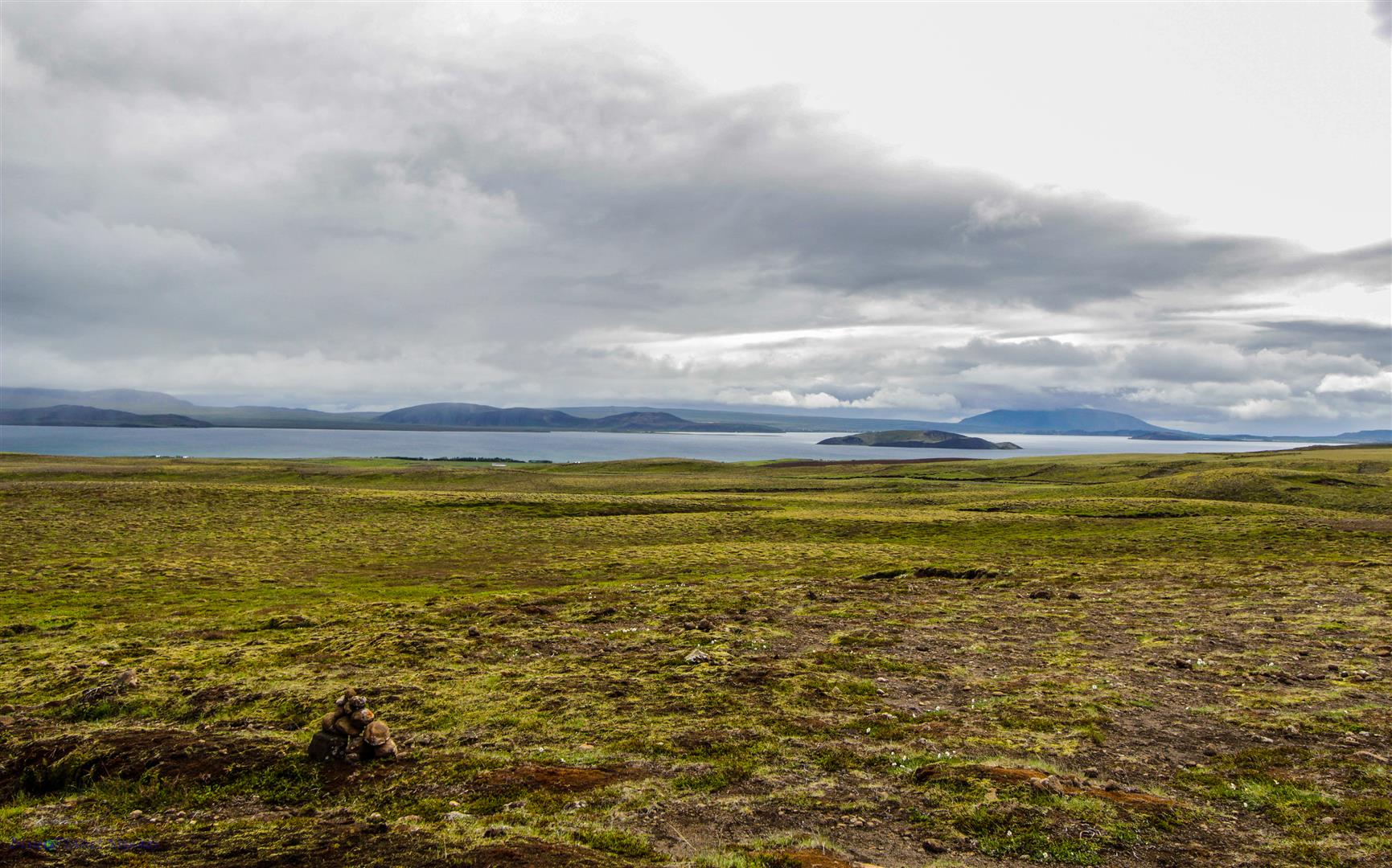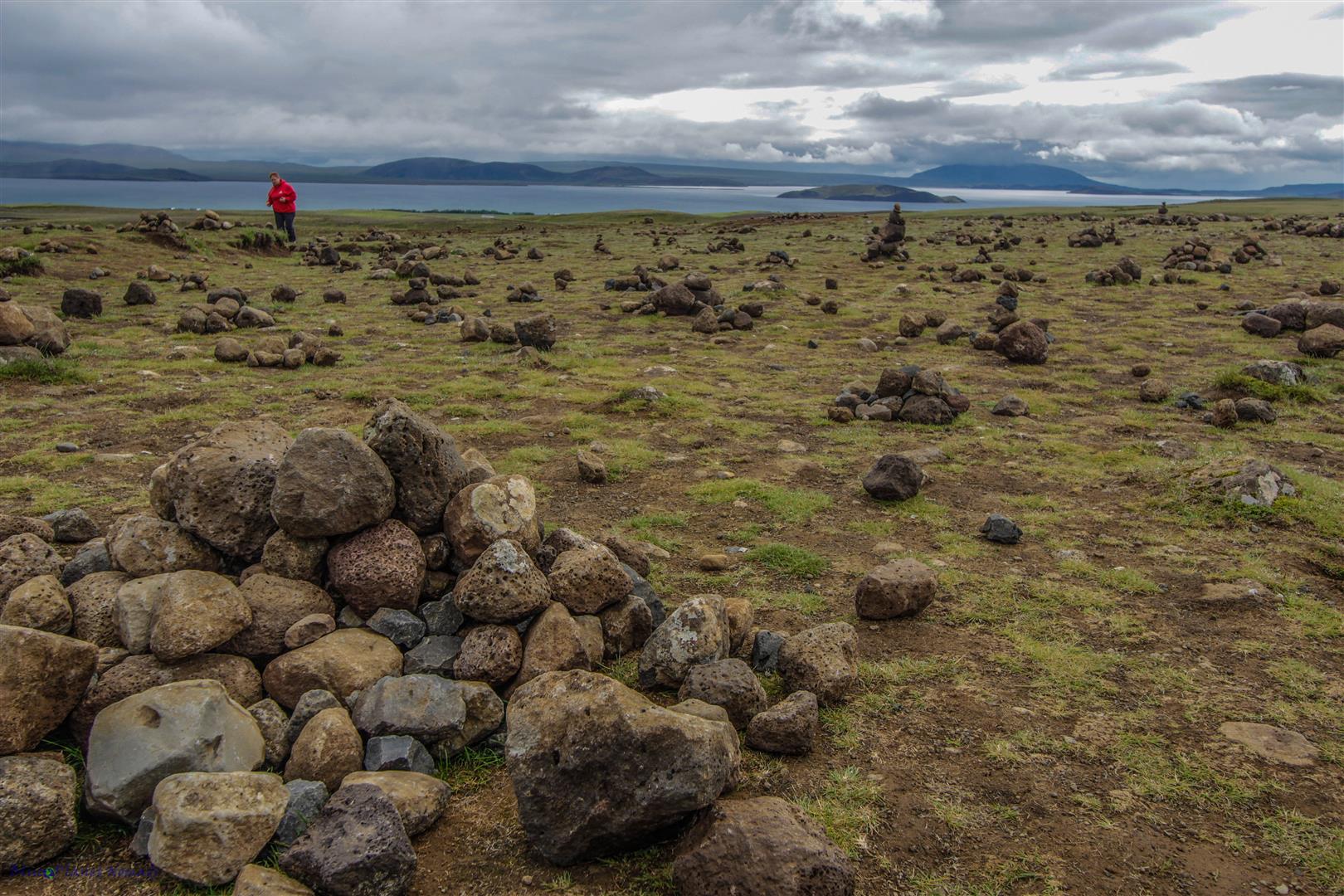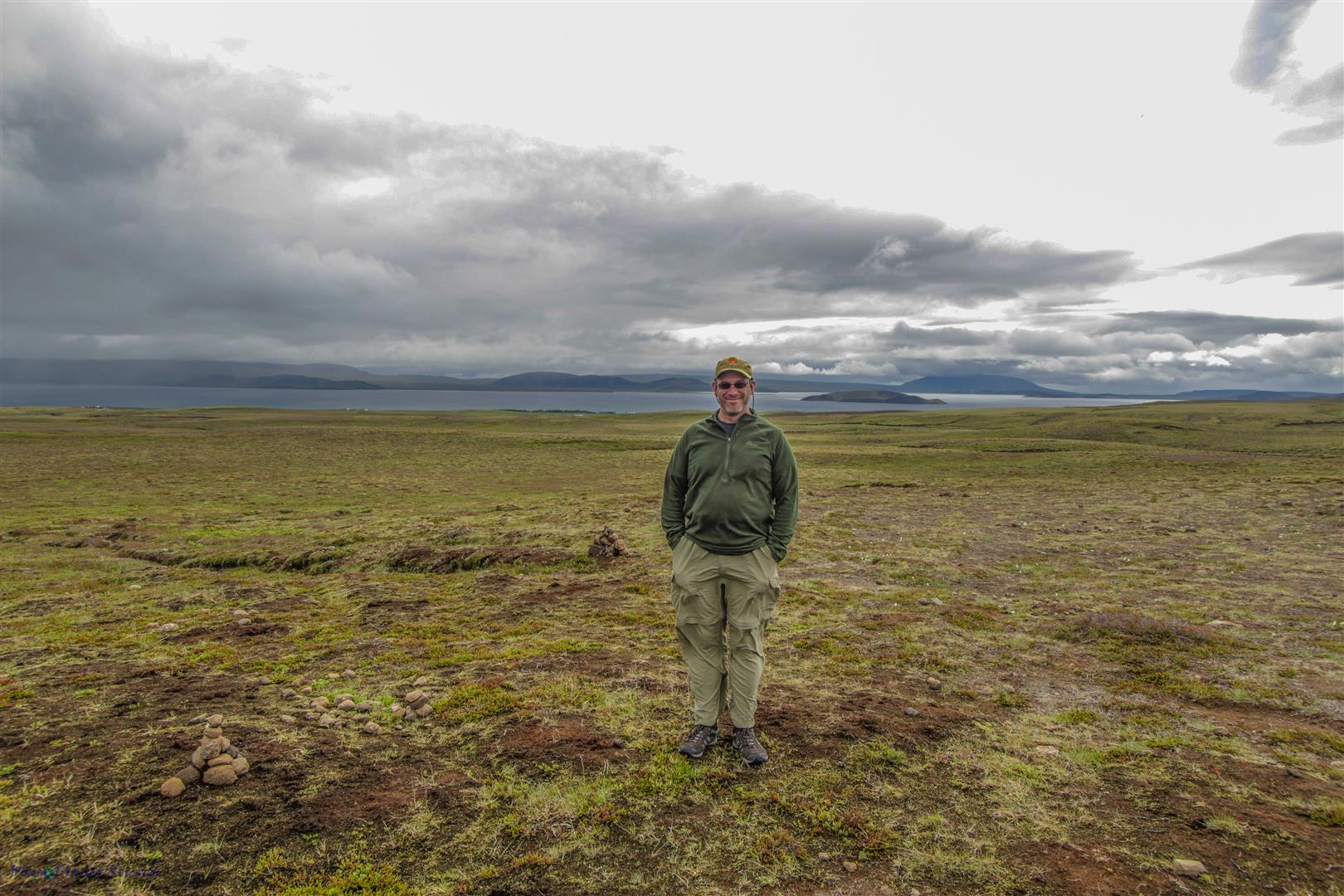 Moving on took us up to the car park at the Visitors Centre on the top of the ridge. From the top you get an appreciation of the Ridge and the surrounding landscape.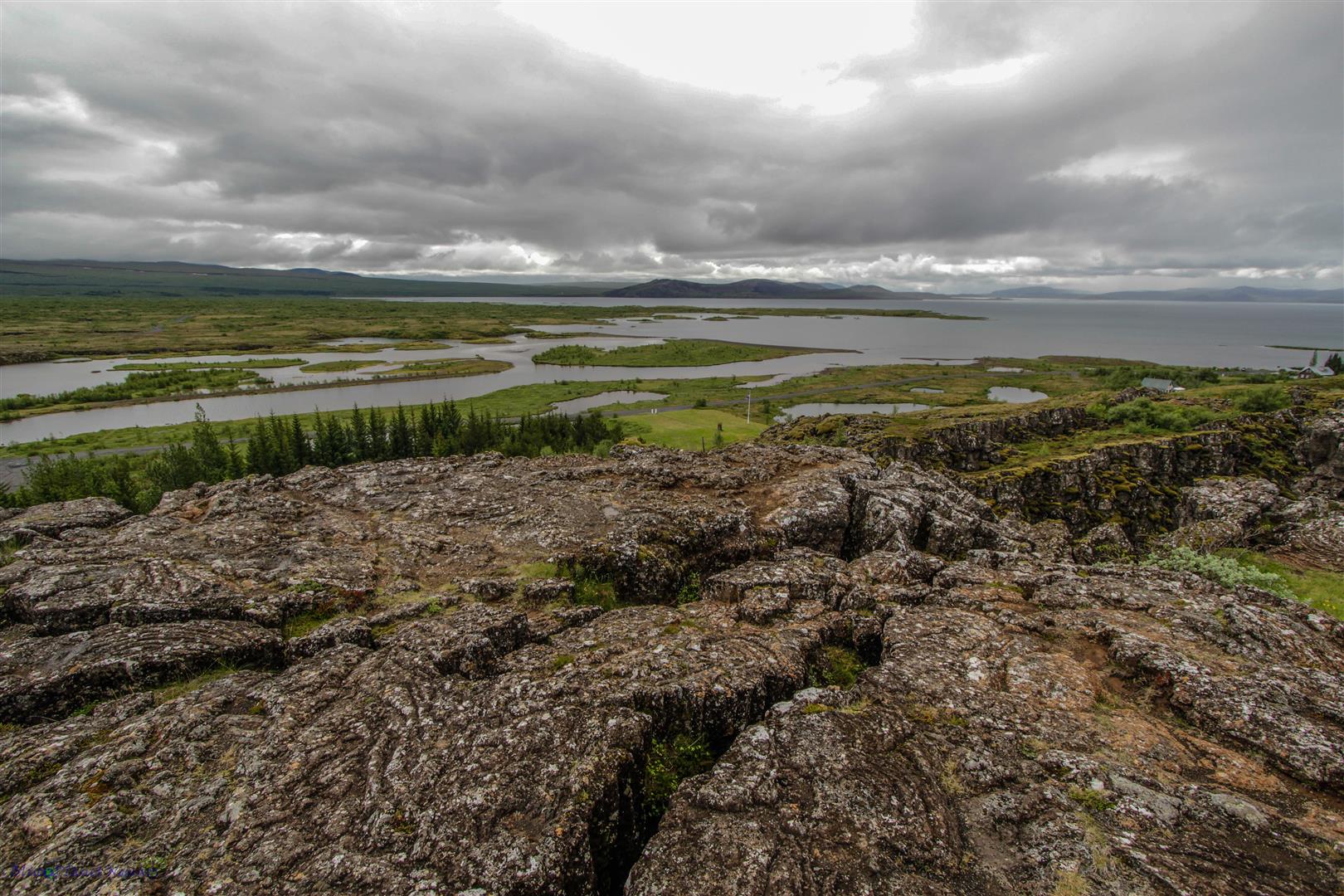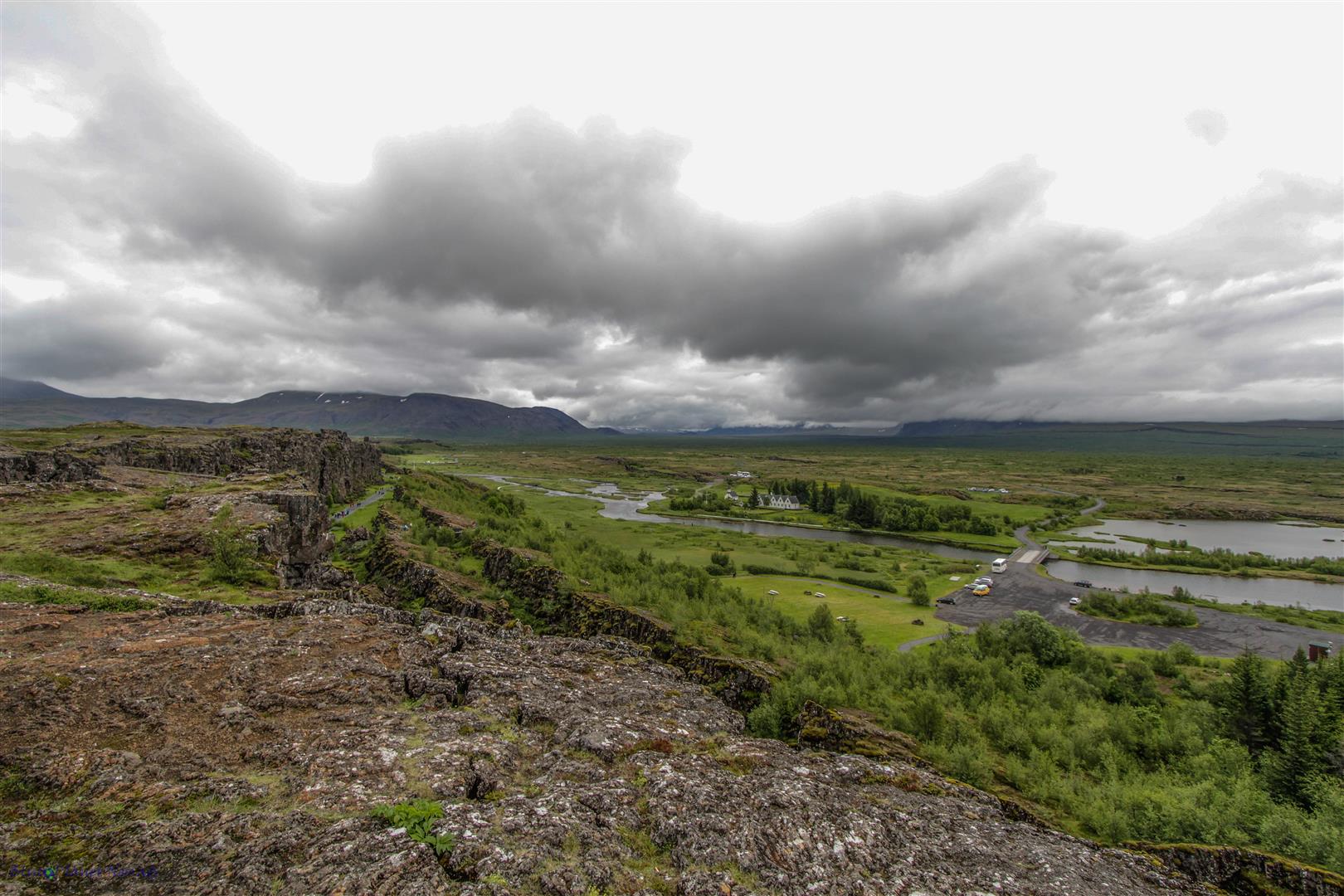 We took a path down into the opening of the ridge flanked by dramatic cliffs, various other paths led off in different directions giving you plenty of scope to explore the area.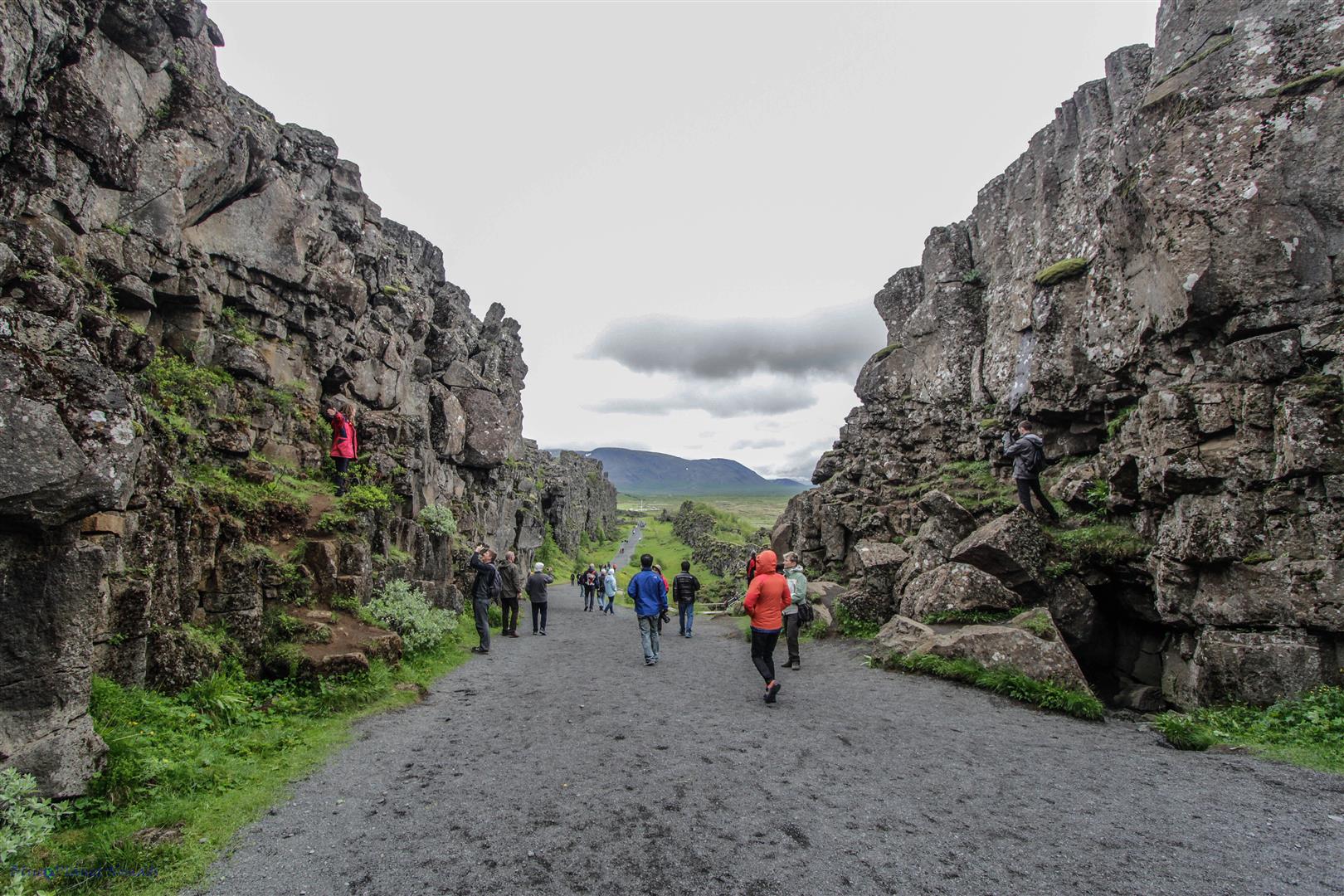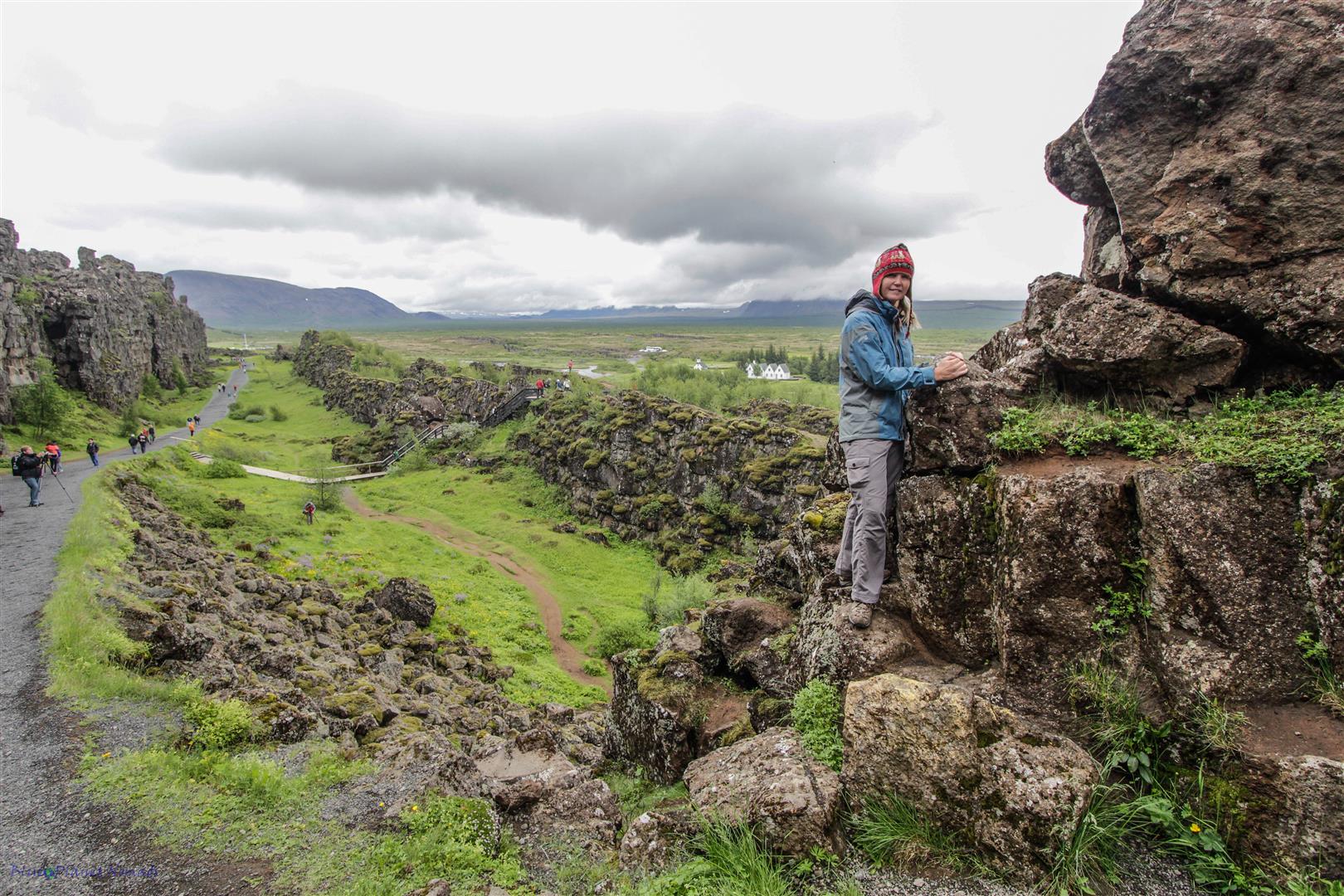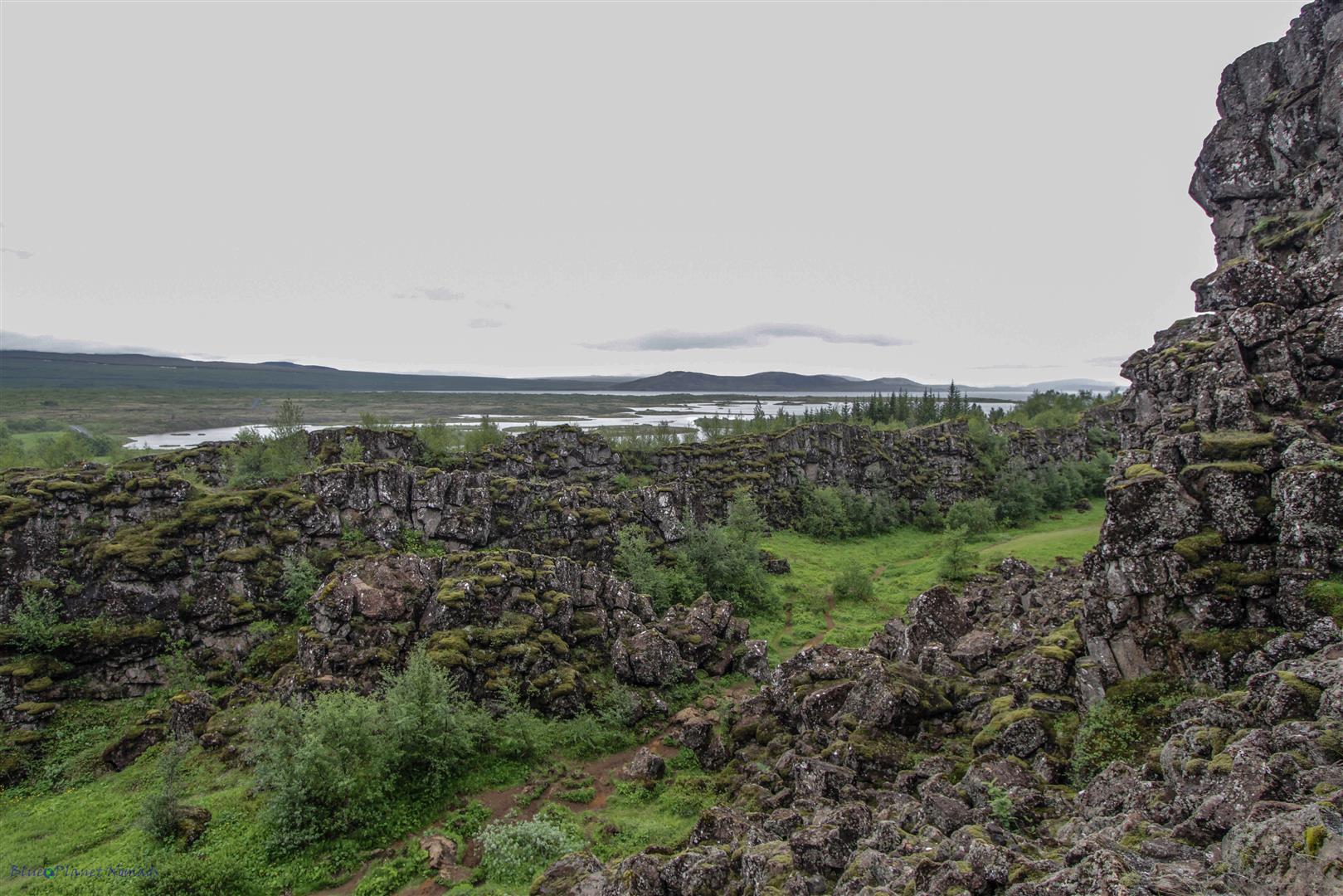 We crossed over a bridge and over to a river and some small pools of crystal clear water that fed into the lake.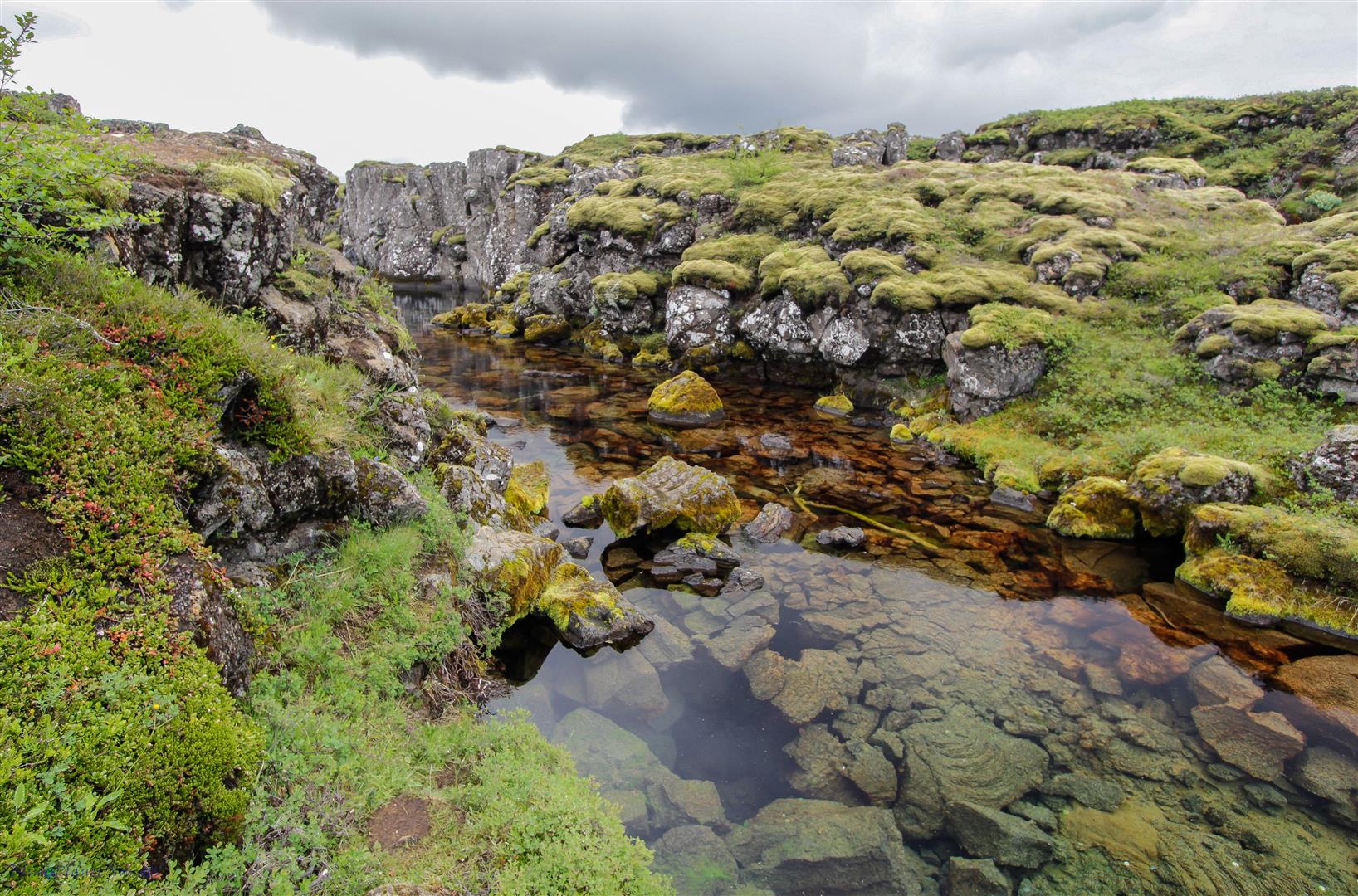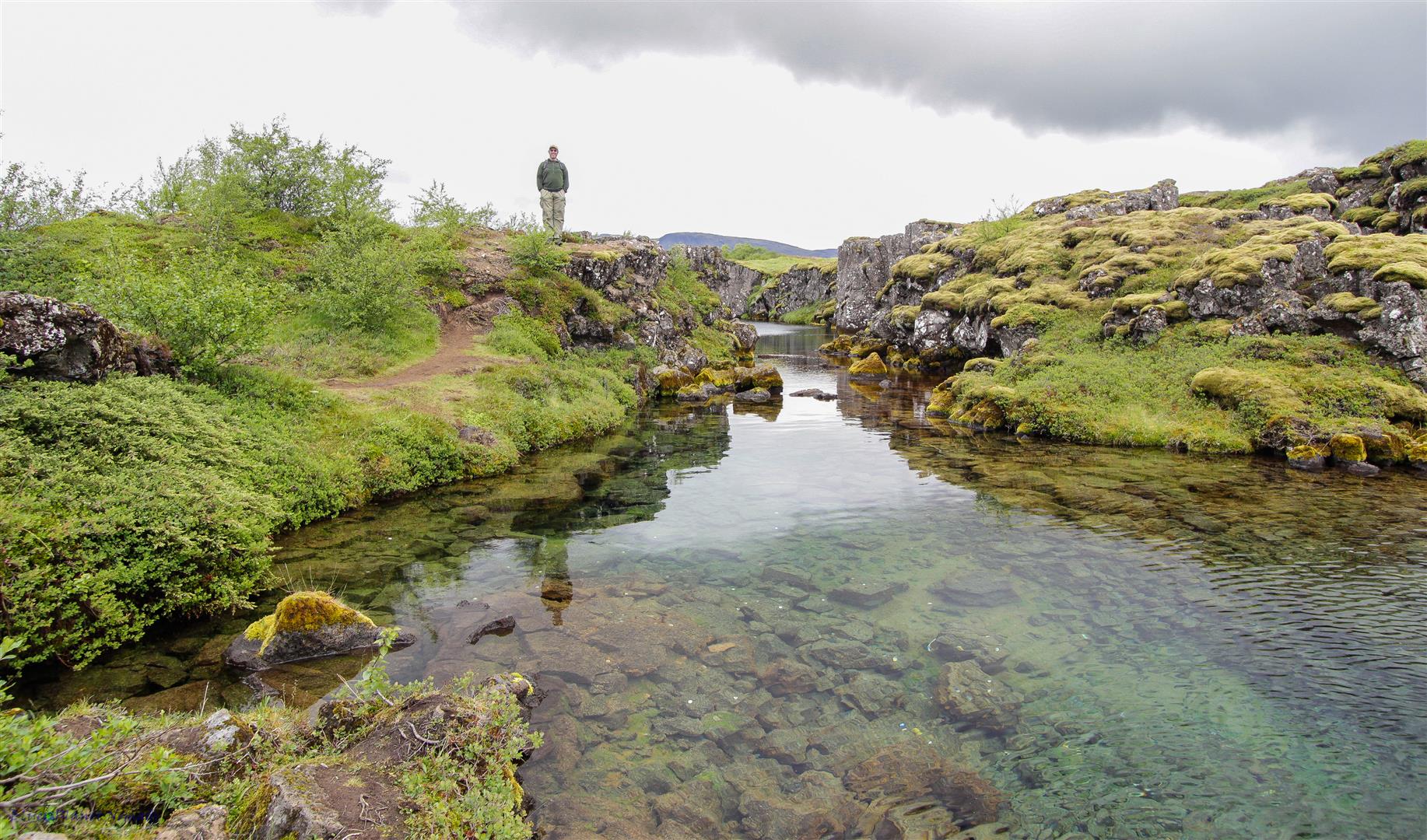 The views back across the landscape to the escarpment was lovely.  A pretty church was close by so we ambled over to it to take a peek.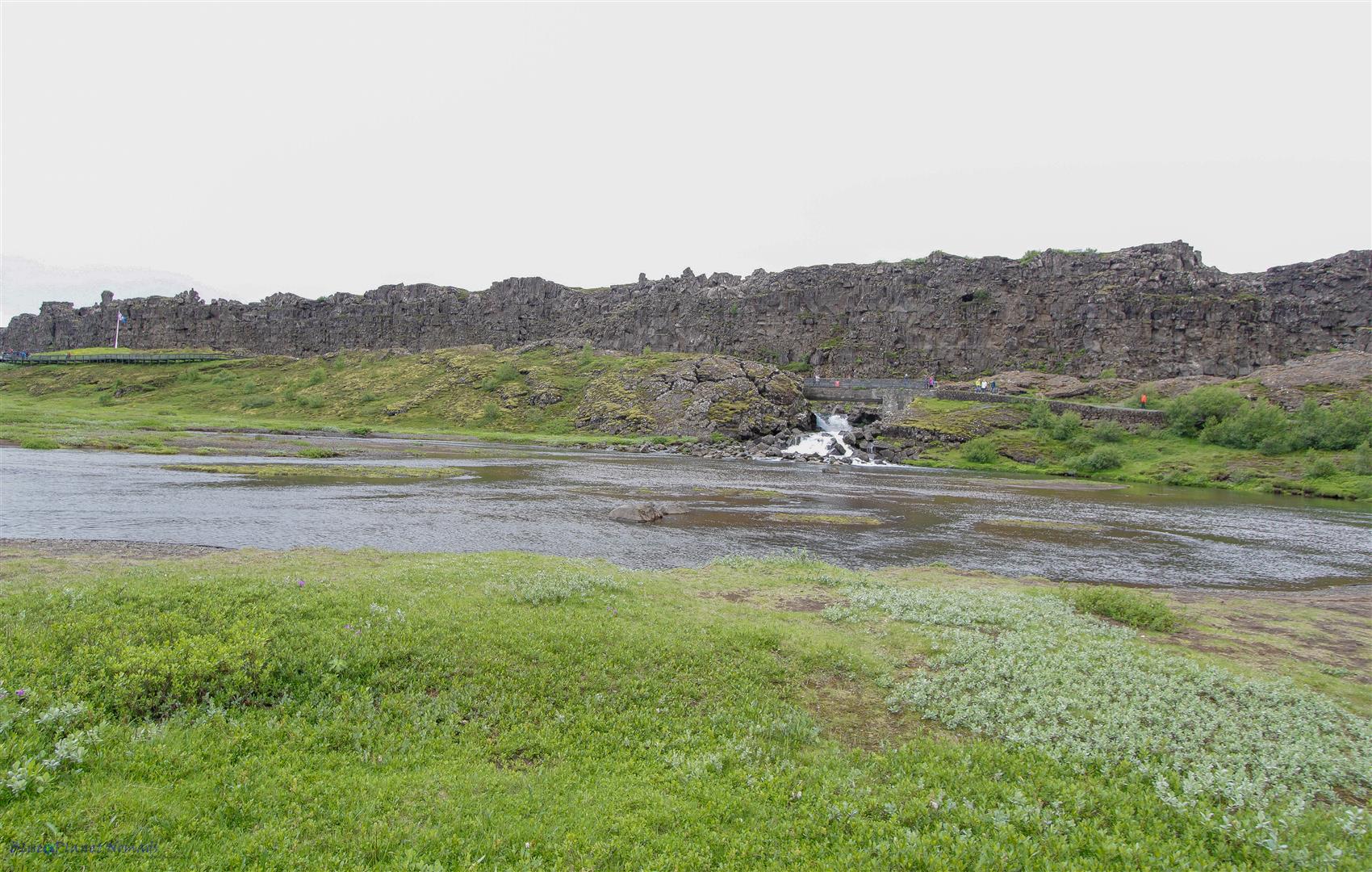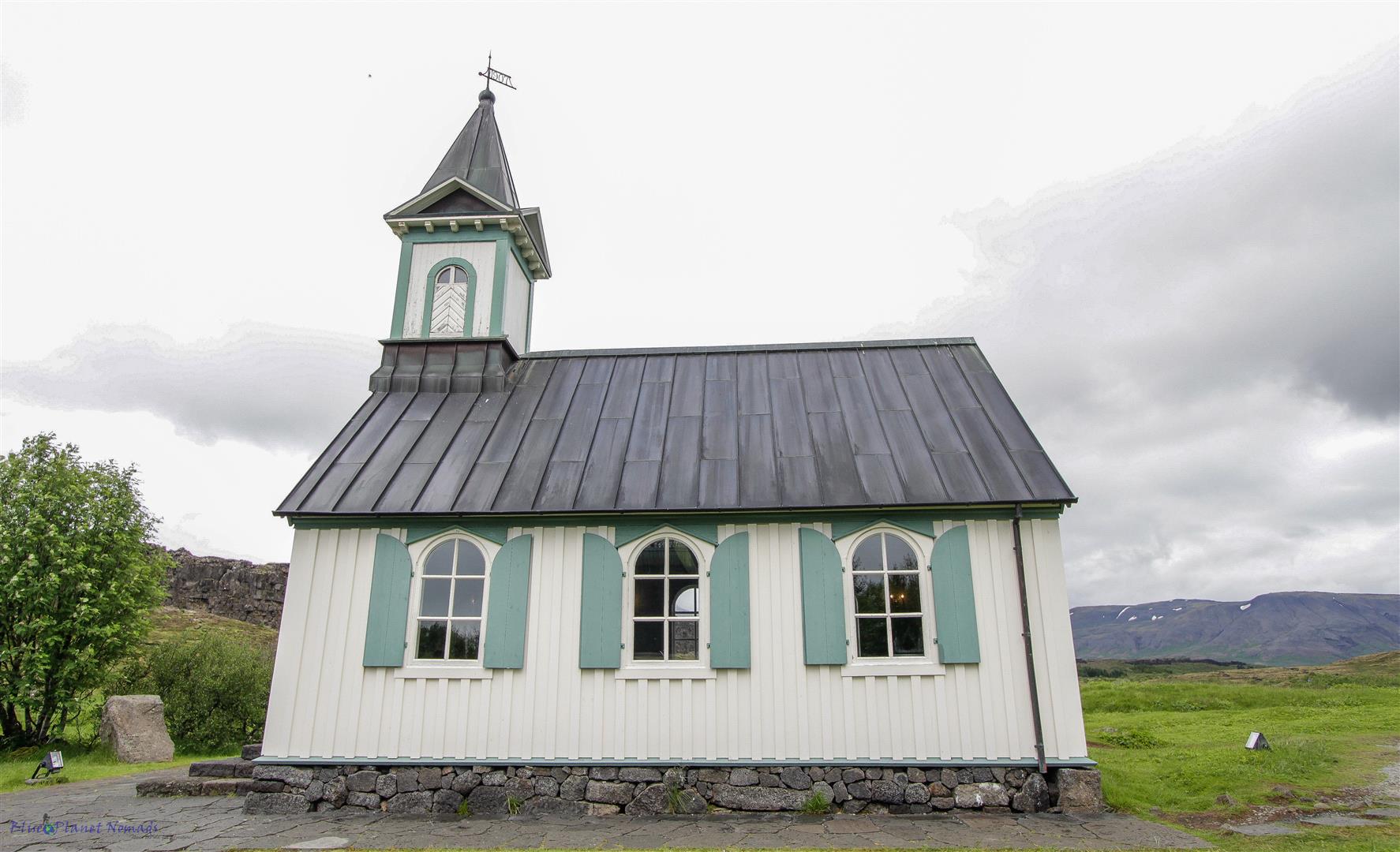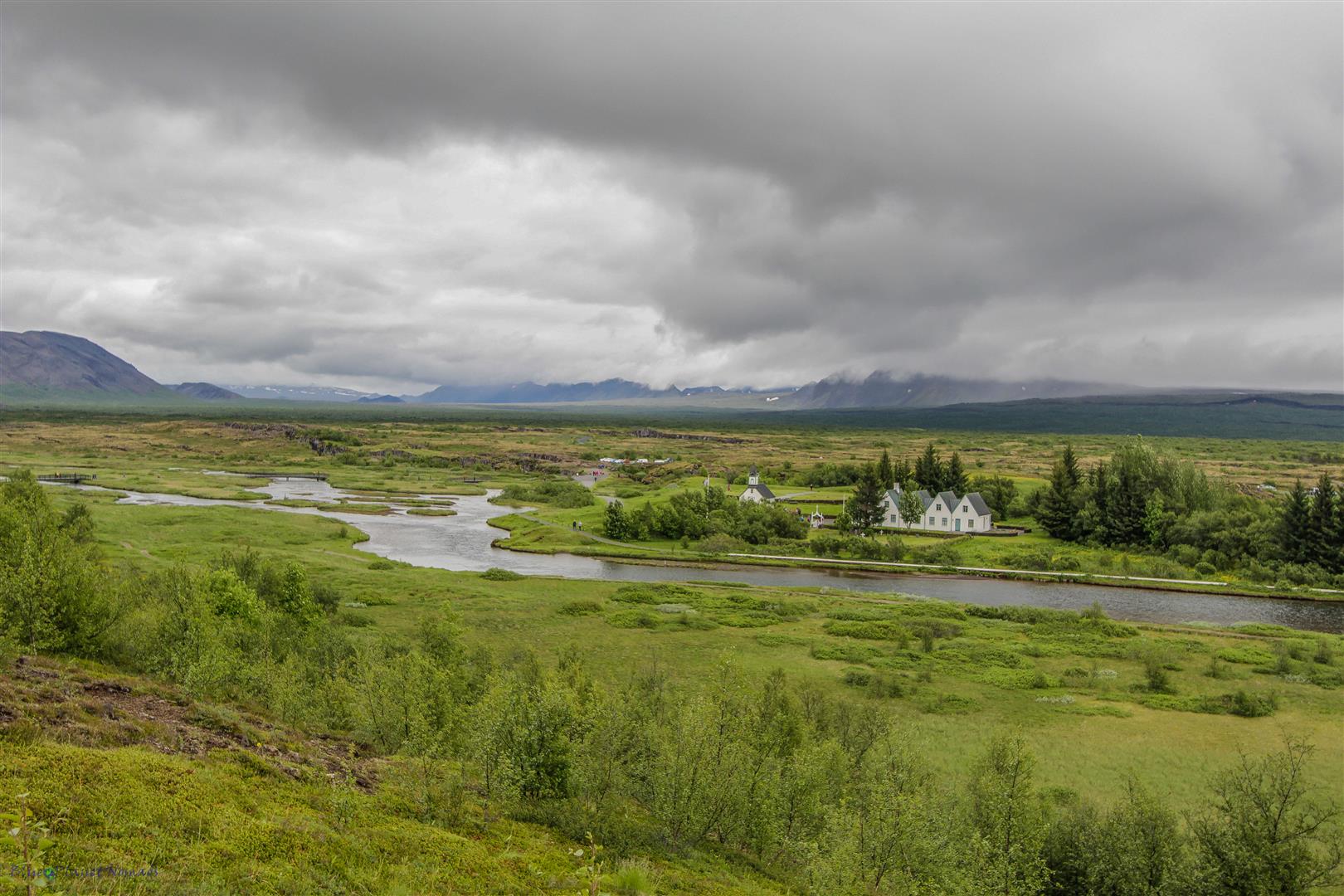 Food is expensive in Iceland so we made and packed ourselves a picnic lunch. It meant that we could stop somewhere and enjoy the serenity of the landscape. Our picnic spot was in Laugarvatin down by the lake near the Fontana Geothermal Baths.
Our next stop along the ring road was Haukadalur which is a site of geothermal geysers and home to the largest geysers Strokkur and Geysir for which others have been named. Strokkur erupts every 5 to 10 minutes where Geysir only erupts 4 to 5 times a day. We stood and waited for the next eruption of Strokkur and when it did go off we were in the line of fire of the spray! The next time it went off we made a point of standing back and benefited from the enjoyment of watching others get wet!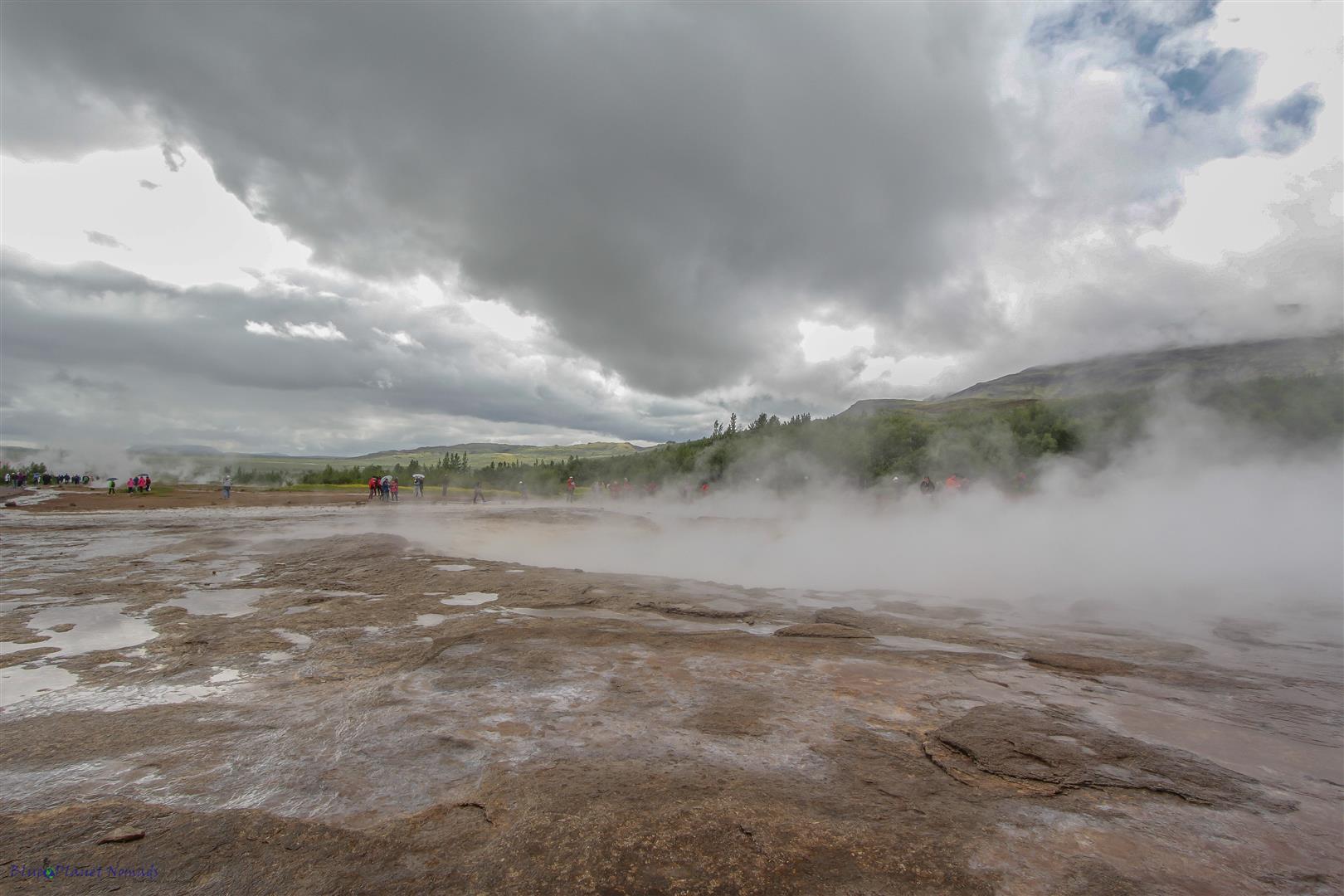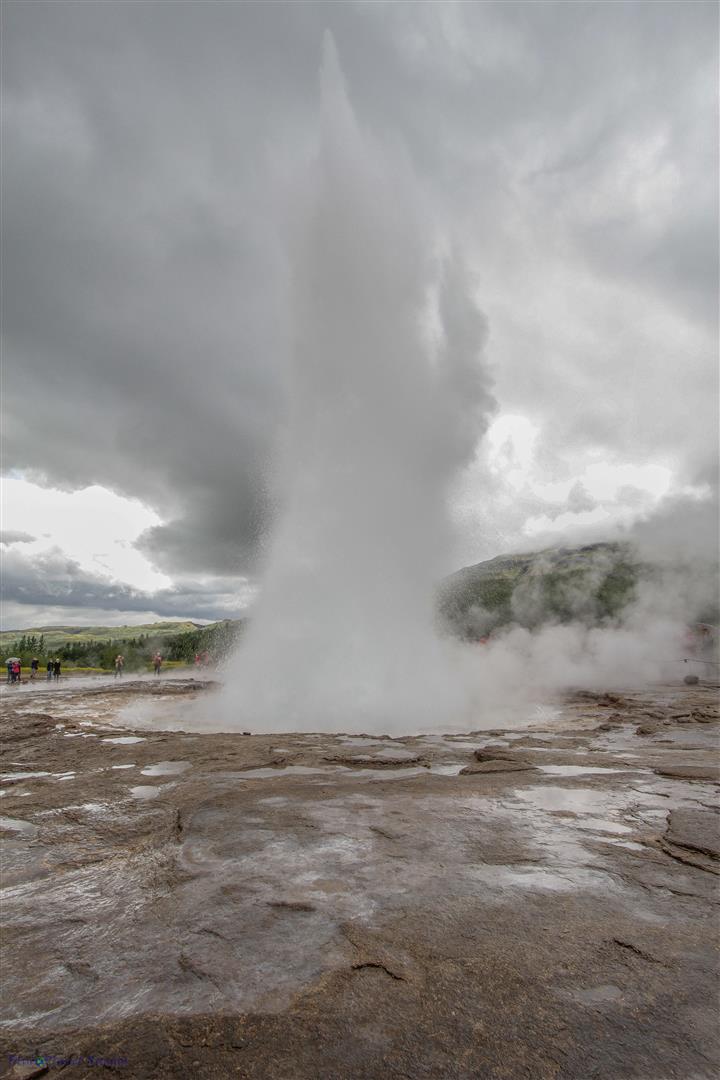 We wondered around the site which has more than 40 little hot springs, mud pots and fumaroles.  I have always been fascinated with volcanoes and geothermal activity so it was quite an enjoyment spending some time here. By the time we walked back to Strokkur there were many more people that had turned up on bus tours, it was good timing that we were moving on. Across the road was a hotel, cafe and shop so we wondered over to take a look.  I purchased a Christmas decoration which will be a pleasant reminder of this place come Christmas time when it is hanging from my Christmas tree.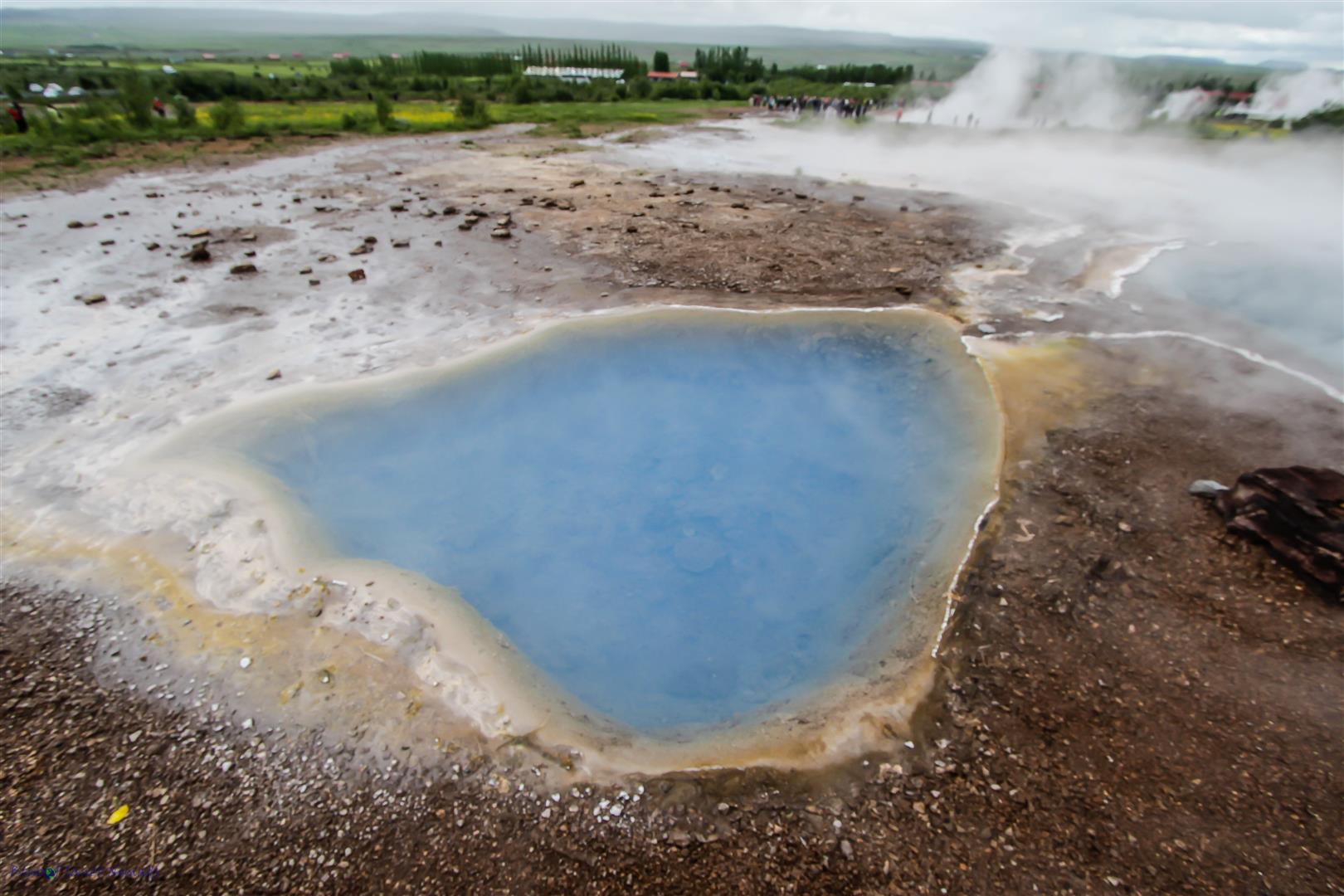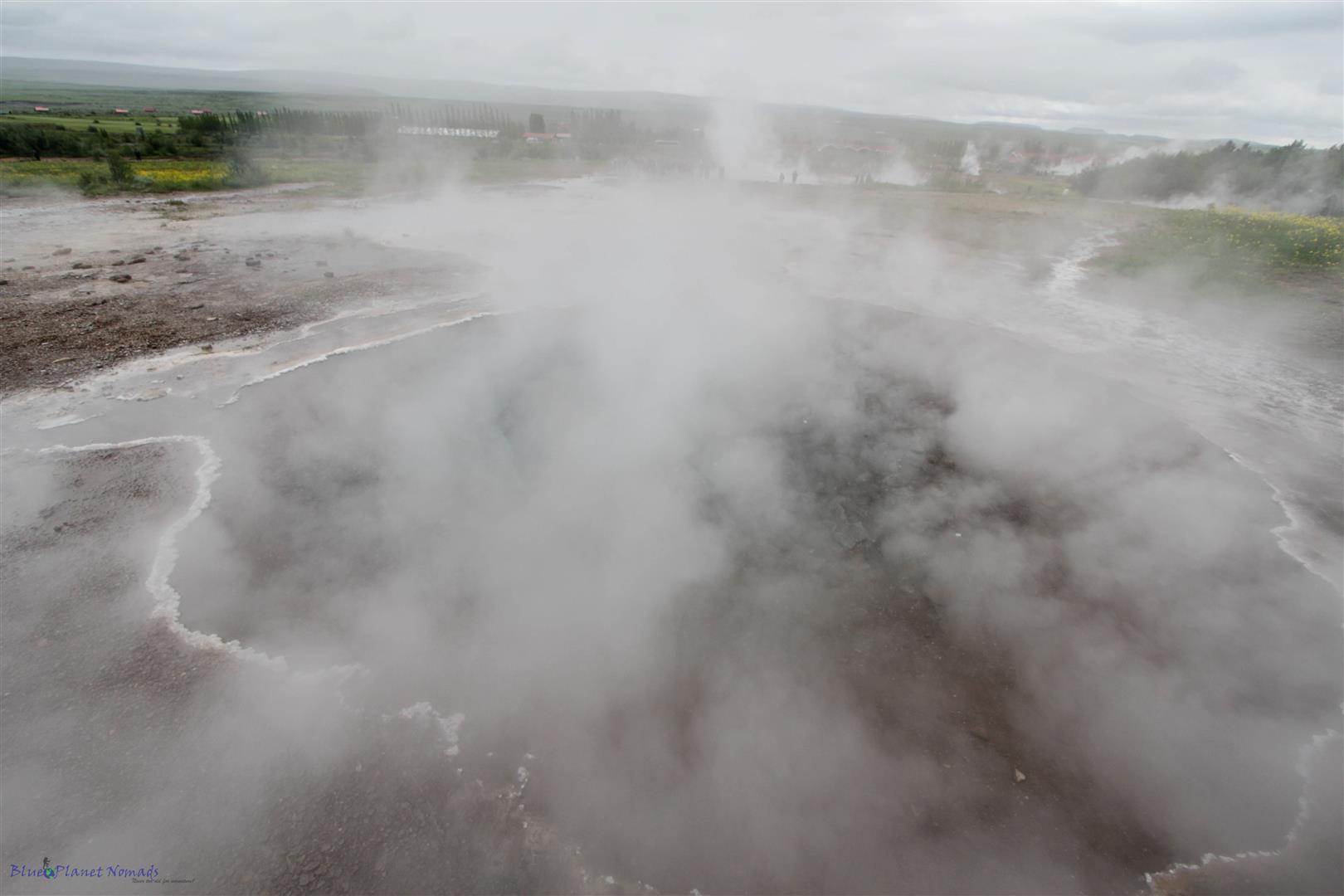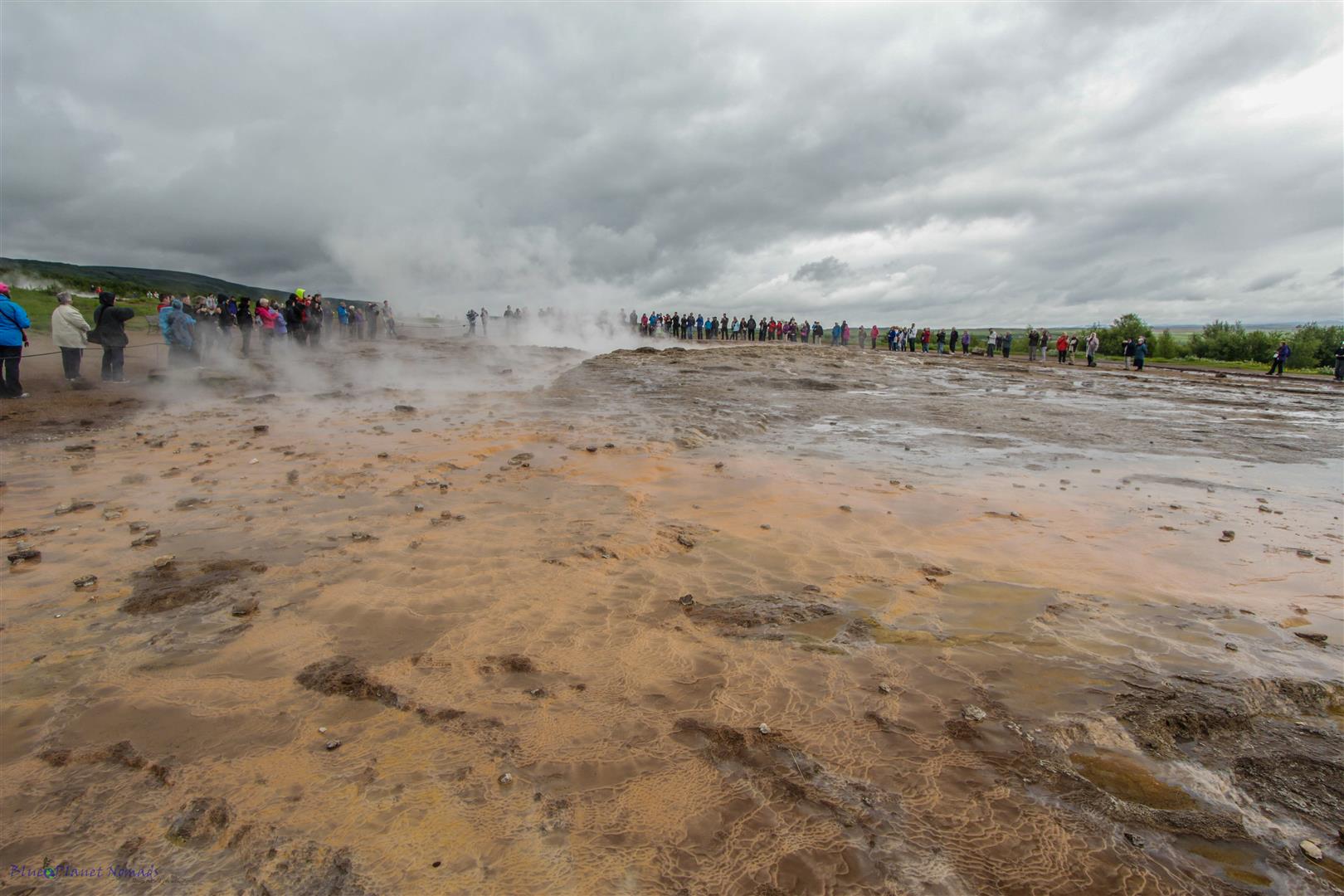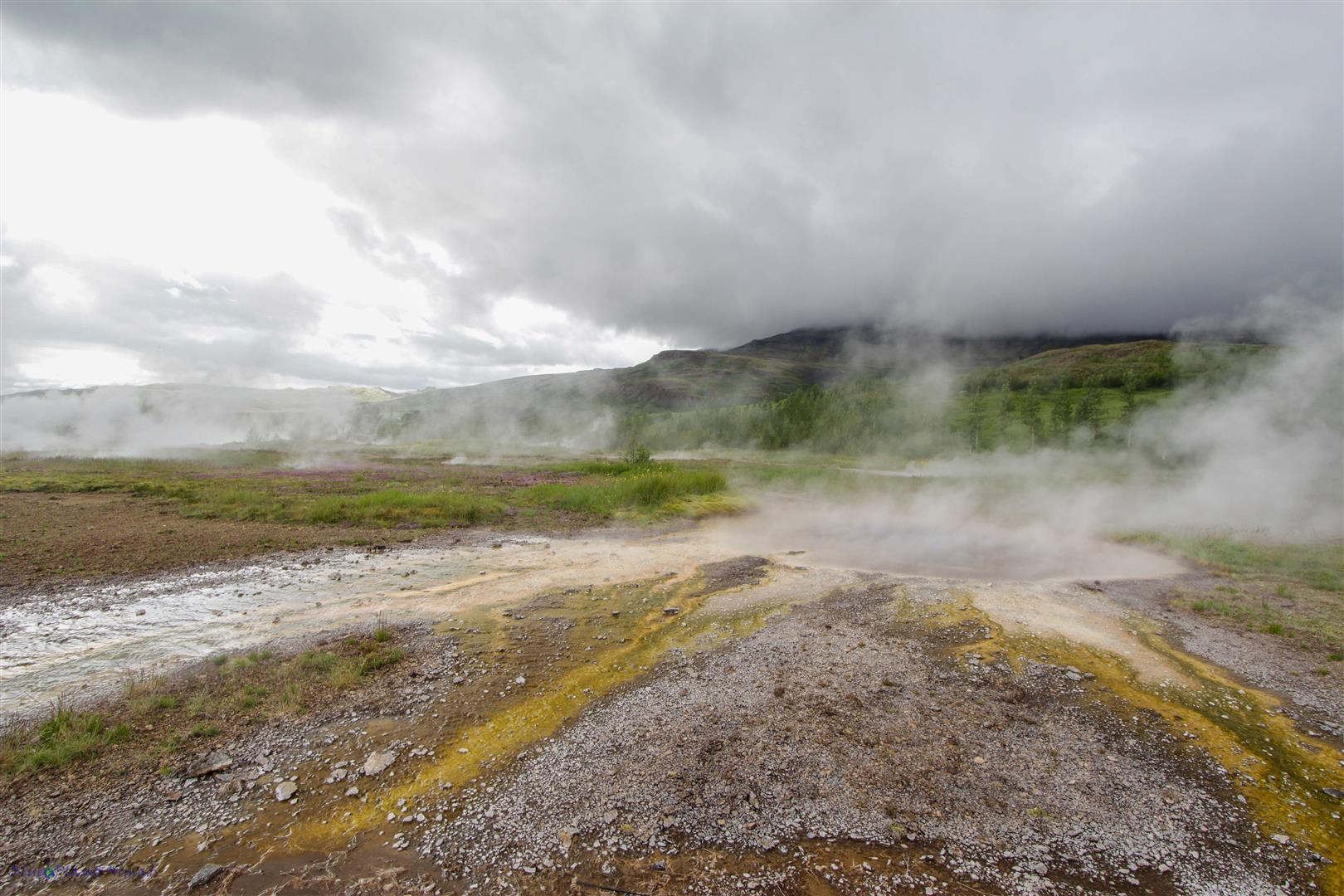 Gullfoss (Golden Falls) was our last stop and  happens to be one of the most popular attractions in Iceland, helped by the fact it's easy to reach from Reykjavik.  The falls were wonderful and different from what we had ever seen before. The Hvita River rushes southward to a triangular point and plunges into a crevice 32m deep, it's pretty impressive and very large. Walkways took you to different view points so you could see the falls from different angles.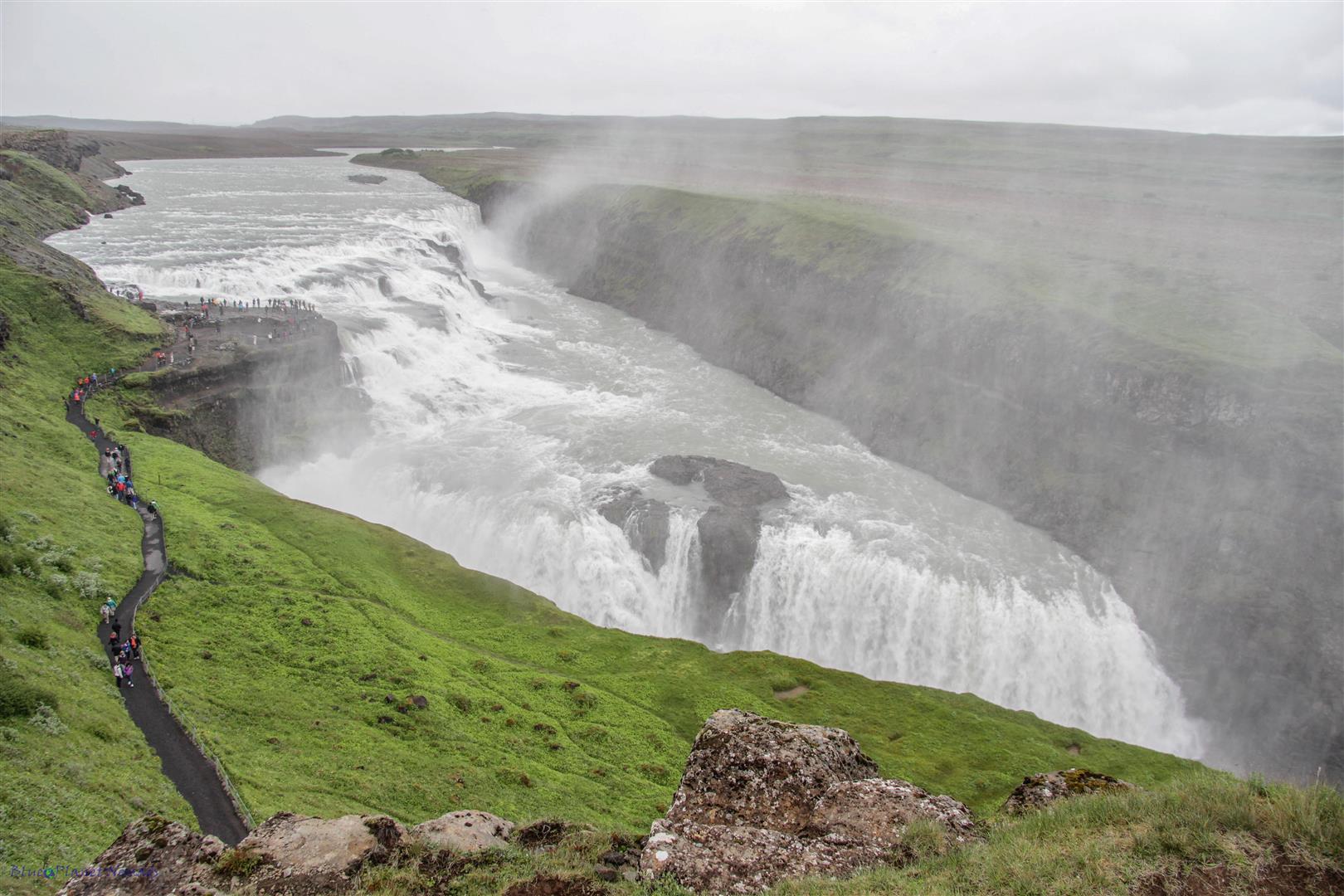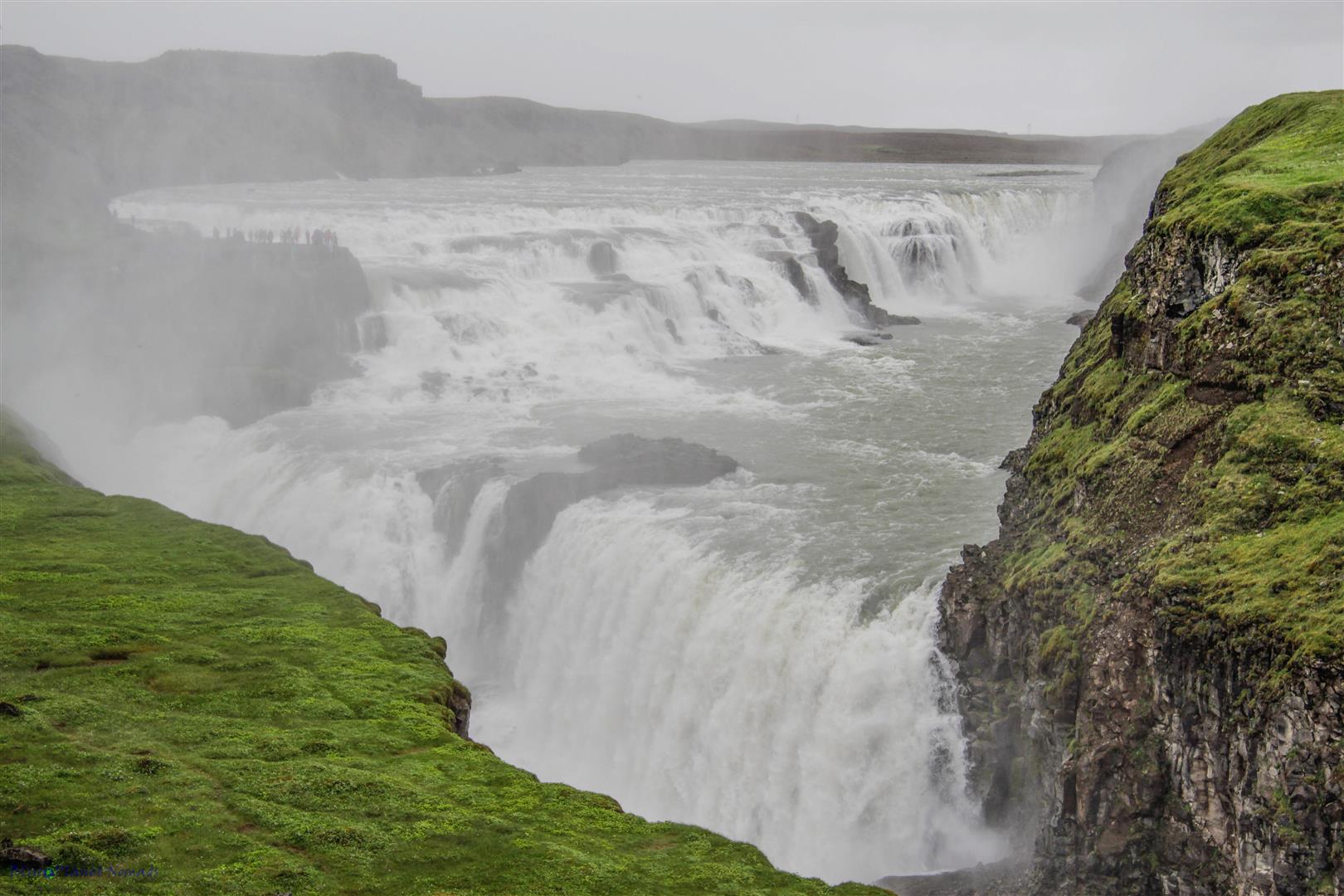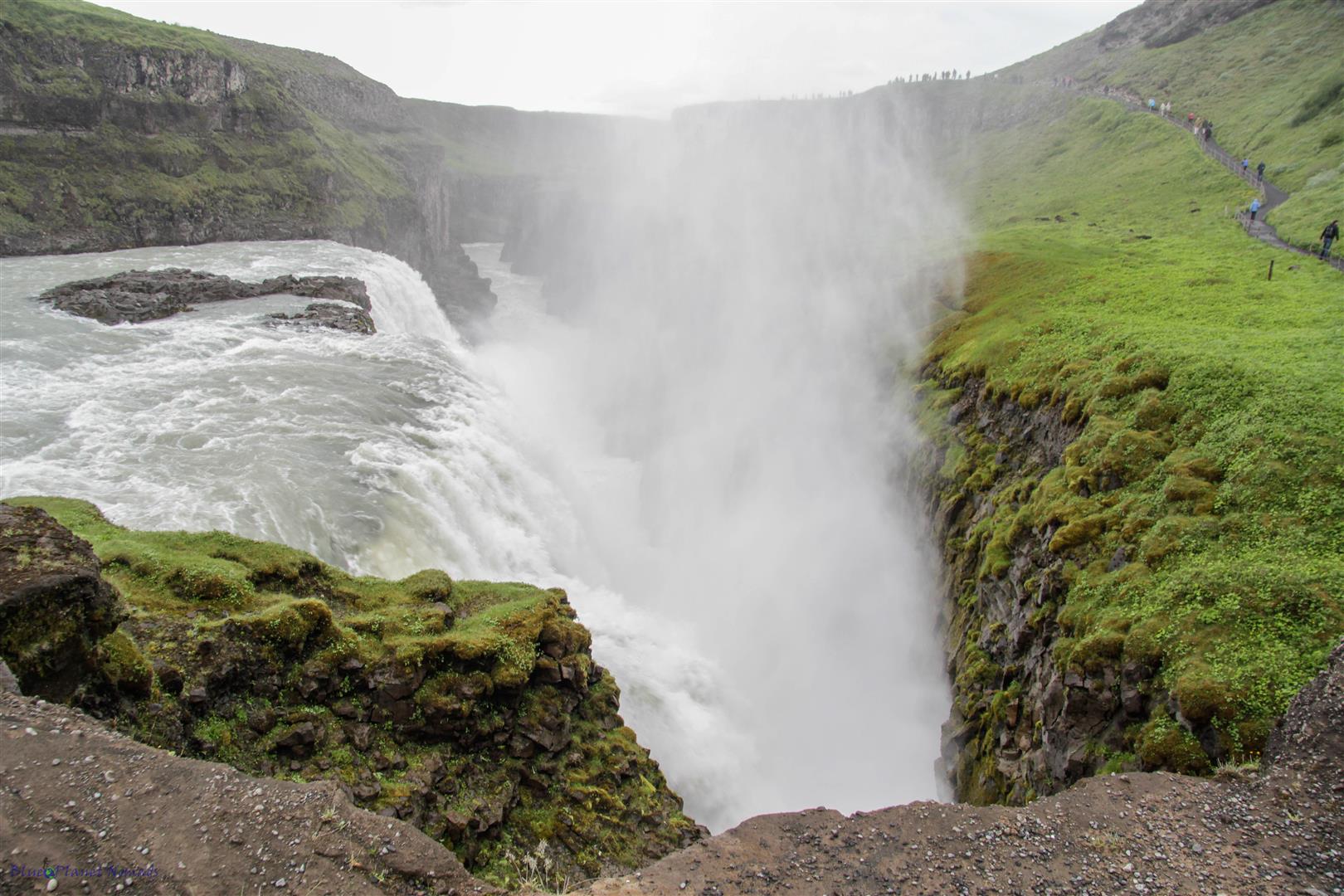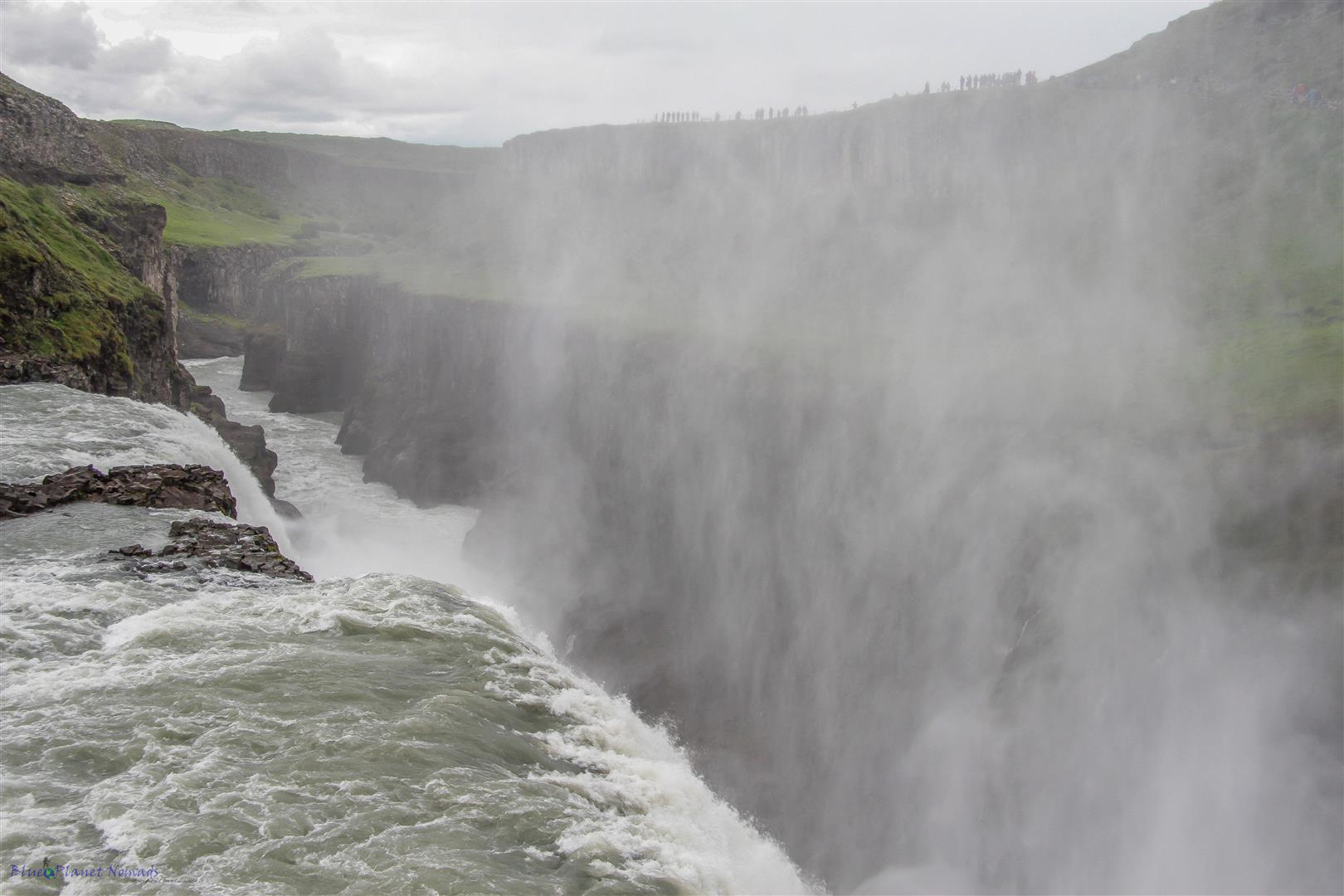 The remainder of the loop was through flat expanse of  farmland with a few bumps on the horizon.  It was late afternoon when we arrived back in Reykjavik and the beauty of an Icelandic summer is the sun never goes down  which left us plenty of time to enjoy more of the city 🙂
Visited: June 2014
If you have enjoyed the photos and would like to see more! then the complete gallery can be viewed in the Trip Photos